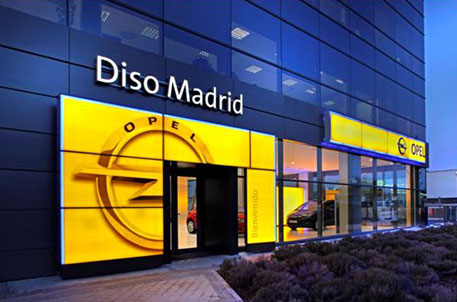 The better solution for your illuminated media boxes
Bright, reliable and attractive – those are the flagship features of your sign lighting box appearance. The optical lens of our Super Orbis LED gen² has been specially designed to offer a radiation angle of  160° degrees. The hyperbright NICHIA LED thereby develops a luminous flux of up to 290 Lumens.
The Super Orbis LED gen² is the brightest, most reliable and energy saving product of your choice. It offers a real alternative to the traditional fluorescent tube when illuminating large scale advertisement panels. Brightness and homogeneous illumination at low maintenance cost contribute to the success of your displayed message.
Would you like to reduce energy and maintenance cost while increasing appeal at the same time?
Have you had enough of non professional, unattractive, inhomogeneous illumination appearance due to failed fluorescent tubes?
Super Orbis LED gen² is your innovative and energy saving illumination.
9 Super Orbis illuminate 1m² and consume as little as 11 Watt/m².